Welcome aboard on CCAE

The European Collins Collector Association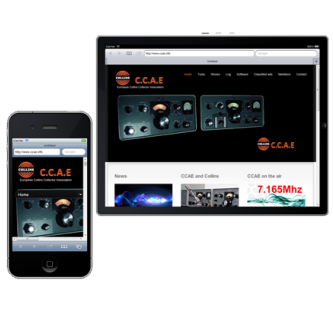 Enjoy radio, enjoy your Collins, enjoy traffic with our Software.
Le site dédié à ceux qui affectionnent les matériels Collins.
- Un site qui s'adapte sur Tablette, smartphone,...
- Des infos, des news,
- Des tours de mains et astuces,
- Des histoires de radio,
- Le log de trafic de l'association,
- Les petites annonces,
- Le logiciel de gestion de trafic,
- Les membres,
and more, more, more,....